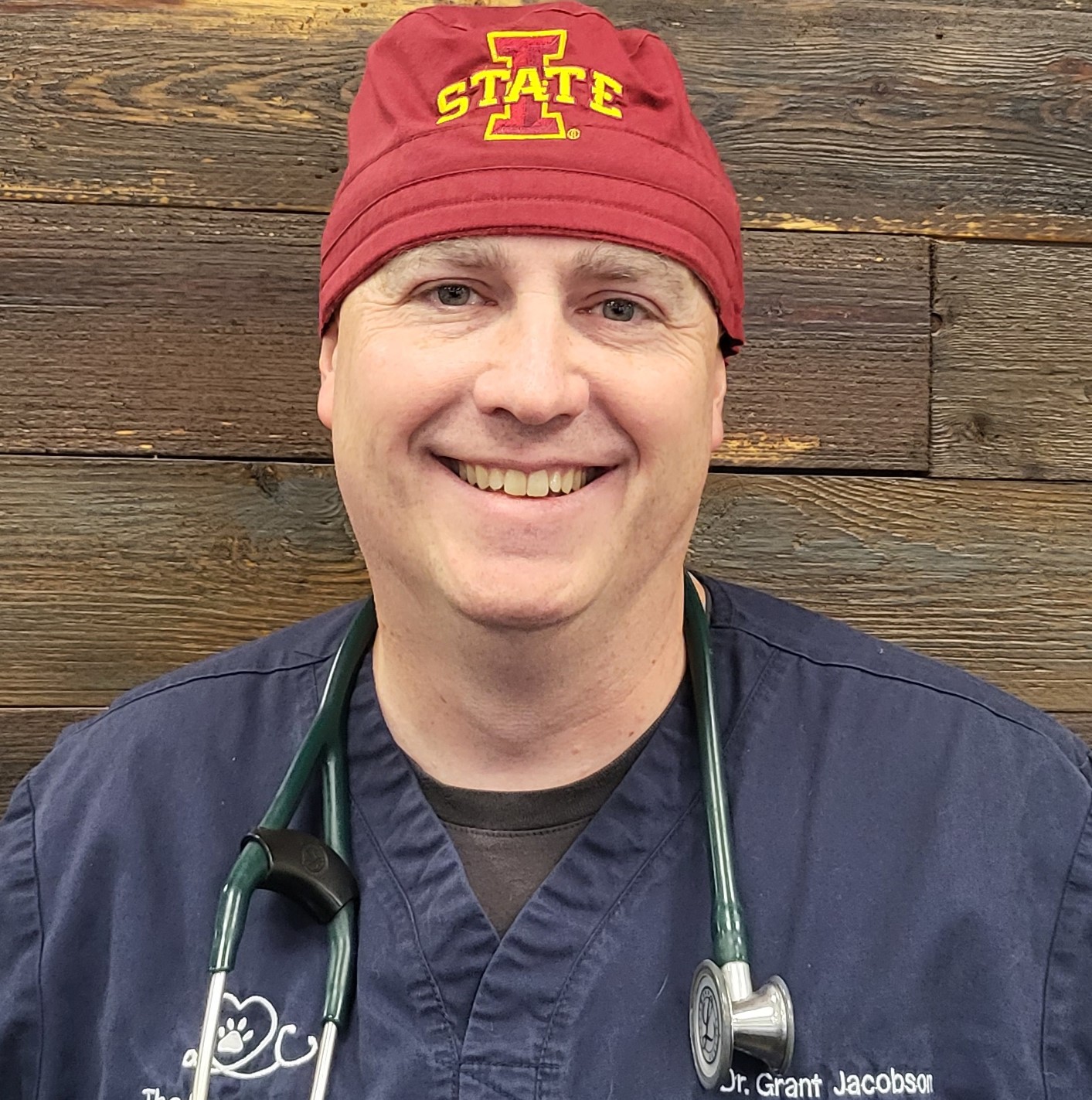 Proud to Be Locally Owned
The Hometown Veterinarian (Hometown Veterinarian, LLC) is owned exclusively by Dr. Grant Jacobson and his family.
​Dr. Jacobson adamantly believes that while international corporations play an important role in the global economy, they are NOT the right fit for local veterinary practices.
Iowa law mandates that veterinary hospitals be owned by veterinarians. This law was created to protect Iowans from outside interests who may have no knowledge about the care of animals. It was feared that non-veterinarian owners would put profit before quality of care when deciding the policies and procedures of veterinary medical offices. Despite this law, large corporations are purchasing veterinary hospitals in Iowa (and around the nation) at an alarming rate.
Dr. Jacobson felt strongly enough about the principles set forth in the Iowa Veterinary Practice Act that when a subsidiary of a major international corporation purchased Dr. Jacobson's past place of employment, he felt ethically bound to leave.
As a result, in 2018, The Hometown Veterinarian was founded with the simple principle of bringing glory to God by serving the people and pets of the community through compassionate and ethical veterinary care.
As these major changes were happening in the lives of Dr. Jacobson and his family, a new veterinary association was coming into existence. The Independent Veterinary Practitioners Association (IVPA) was recently established and Dr. Jacobson immediately joined. The association is working to encourage independent ownership of veterinary hospitals so as to build enduring relationships with animals and their owners. In 2019, Dr. Jacobson was elected to the Board of Directors for the IVPA! 
When explaining the reason for forming a new association, the IVPA states:
"It is clear the veterinary profession is at a crossroads, as the business entities responsible for delivering care change.  Veterinary hospitals are increasingly owned by not-for-profits and national chains, changing the relationship between veterinarians, their clients, and their patients.  IVPA believes locally owned practices contribute to the fabric of their communities like no other business entity.  Veterinarians who own and work in independently owned veterinary practices are pillars of their community, contributing to the economic and cultural wellness of their communities.  IVPA was formed to promote the unique value that independent veterinary practitioners deliver and to fill their special needs for advocacy and support."
When choosing veterinary care for your beloved animal companions, Dr. Jacobson recommends that you ask who owns the business. Be skeptical if given answers like, "Dr. X started this practice years ago and continues to manage it." Answers like this usually mean that Dr. X has sold the hospital and is now an employee of a large corporation. Be polite and be persistent. An independent owner of a hospital should be proud to tell you. Seek veterinary businesses that are veterinarian-owned.